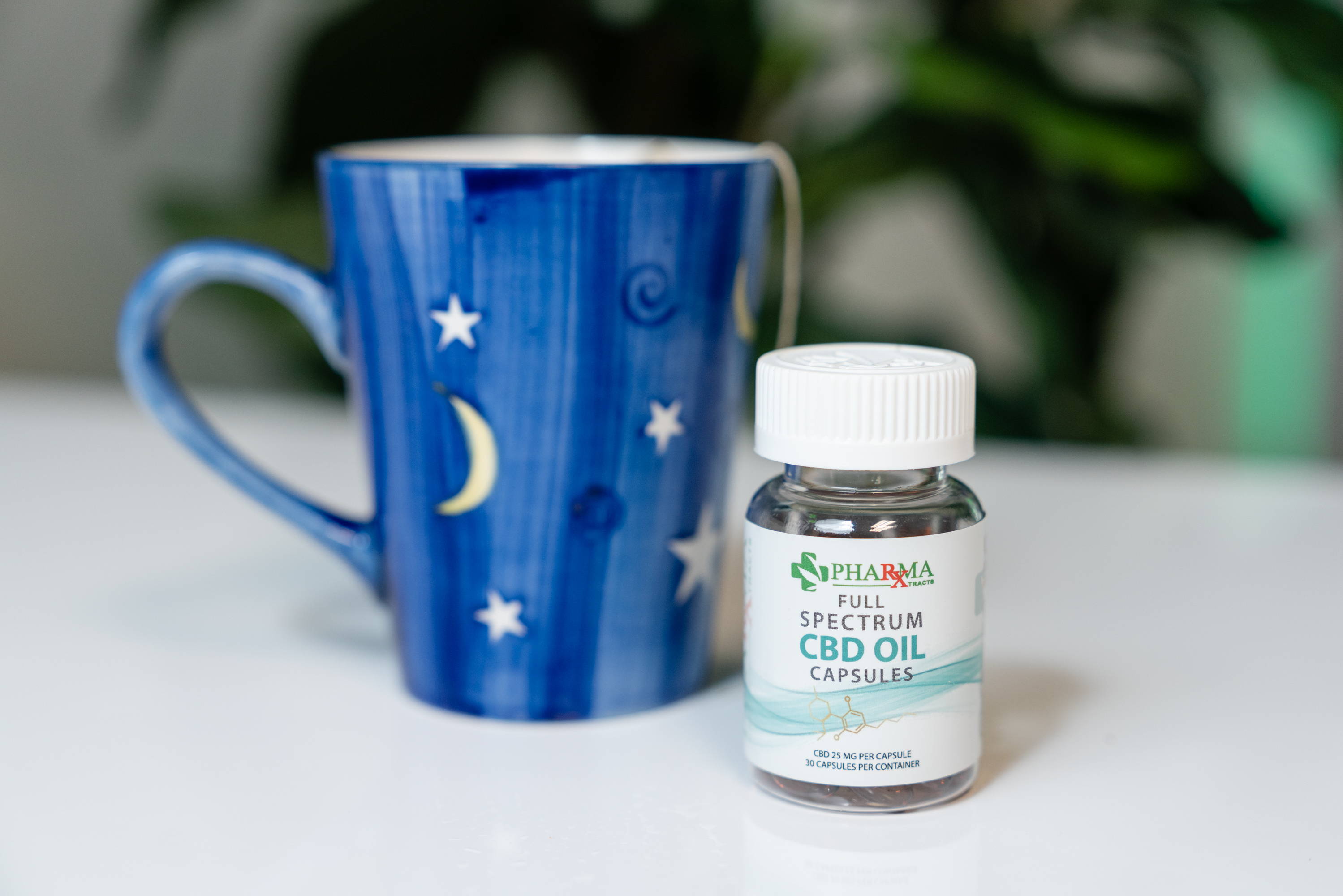 You Have Questions we have answers ♡
Is it ok to use CBD Capsules if I am using other CBD Products?
Yes, but slowly increase your dose and monitor how you respond. Don't jump from a 20 mg dose to 80 mgs. It also depends when you take them: it is better to take the capsules and other products at different times in the day to stagger the effects, rather than all at once.
Do I have to take CBD Capsules with food?
You can take CBD Capsules with or without food. There are no negative side effects of taking it without food, however it's the least bioavailable way to consume it. Consuming CBD with food enhances the bioavailability, which means your body maximally absorbs the CBD and the effects are optimized.
What is the difference between CBD Capsules vs. CBD Oil?
The difference is in how they are manufactured. For CBD capsules and CBD oil, the cannabinoids are extracted in the same way from the plant. But instead of filling a tincture with CBD oil and MCT oil, the oils are placed into capsules. The way they are consumed is different, both taking a different route - with the oil going straight into your bloodstream (if you add the drops under your tongue), while the capsule makes its way through the digestive system first.
What is a CBD Capsule?
CBD capsules are oral supplements that deliver CBD to the body via the digestive system. They are a great option if you have trouble figuring out dosage, because the capsule is an exact dose concentration. They are also beneficial if you don't like the taste of oral ingestion.
How do CBD Capsules work?
Once you swallow the capsule, it makes its way through your digestive system and into the bloodstream. This can be a slower process compared to directly administering CBD oil under your tongue. CBD capsules absorb once your body is able to digest them. This means it could take up to an hour or longer before you start to feel the effects. So being patient is key!
How many capsules should I take and how often?
How many capsules you should take depends on the dose of each capsule. The average person who tries CBD capsules finds that taking a serving of 10-25 mg one to two times a day is the most beneficial. PharmaXtracts Capsules contain 25 mg each. It's important to listen to your body, if you do not feel any effects, after waiting at least an hour, you can slowly increase your dose.
How long does it take for CBD Oil Capsules to take effect?
CBD capsules take longer to take effect because they have to make their way through your digestive system before being released and absorbed into the bloodstream. This can take an hour or longer, depending on your metabolic rate, whether you have recently had a big meal that is still digesting in your system, and your weight. If you are taking CBD capsules, it's better to take them in the morning with breakfast, so they can make their way through your system more quickly.