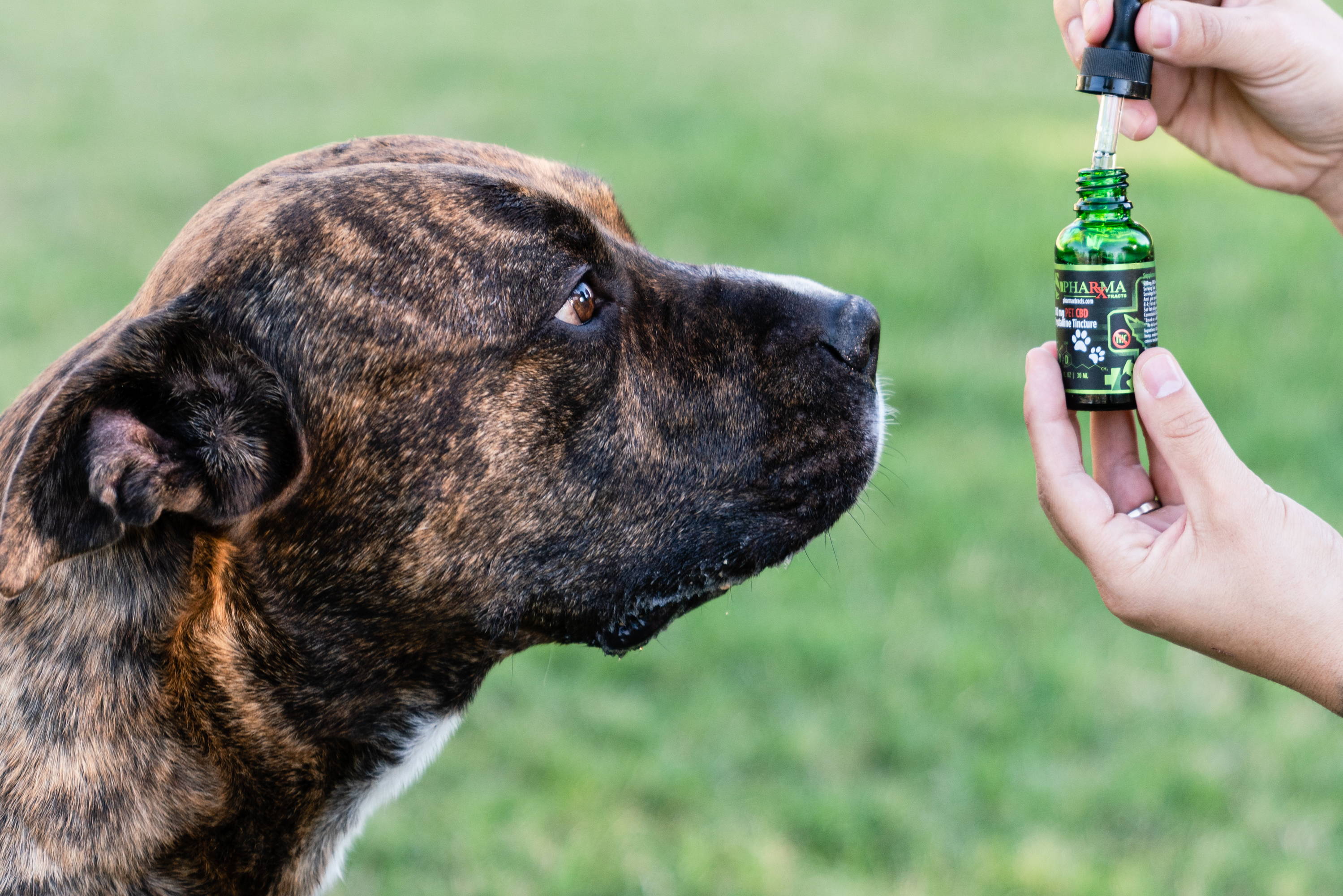 You Have Questions we have answers ♡
Is CBD safe for your pets?
In its pure state, CBD is safe and well-tolerated by animals in small doses. It's always best to speak with your veterinarian before administering CBD to your beloved pet.
Why does my pet need CBD?
There are a few popular reasons as to why your pet may need CBD:
The most common use for pet CBD is to help them relax if they are prone to anxious behavior.

CBD helps mobility - if your dog has arthritis, this is major! CBD can alleviate joint pain.

It's anti-inflammatory - this can improve your pet's health and lifespan. Nearly all diseases are caused by inflammation in your pet's body.

Treatment for epilepsy - if your pet has epilepsy, CBD can help decrease seizures.
What is the difference between human CBD and Pet CBD?
The main difference is the dosage! Don't try to give your tiny cat the same dosage as you would give a 6 ft man! While it's unlikely to harm them, a dose that high can cause adverse reactions. Other than that, they are manufactured the same. Pet CBD may include flavorings that appeal to your pet, whereas human CBD is usually flavorless.
How do I give my pet CBD?
You can lift up your pets lip and squirt the CBD Oil directly into their mouth onto their gums or under their tongue if possible. You can also add a dose into their favorite food, water or treat. For example, before the 4th July firework show, you can put some into their food to keep them feeling calm. Your pet is unlikely to notice it has even been added!
Can I give CBD to my Cat?
Yes! CBD is safe for your cat. Keep in mind they are small, so the dosage should reflect that. Cats can react very well to CBD, especially if your cat is skittish or afraid of humans.
How much CBD do I give my pet?
The amount of CBD you give your pet depends on their size. It's always best to start with a low dose and monitor your pet's reactions, you can slowly increase the dose if necessary. For general guidelines - an animal that weighs less than 30 lbs should have a 5 mg dose. For an animal that weighs more than 30 lbs, you can increase the dose, up to 20 mg.